Blog
September 18, 2013 | 1:32 pm
The Fertility Awareness-based Methods (FAM) Project, a six-year USAID-funded activity tasked with the mission to scale up the Standard Days Method® (SDM) and increase access to and use of the TwoDay Method®, and the Lactational Amenorrhea Method (LAM) within the framework of informed choice comes to an end this month.
September 16, 2013 | 9:51 am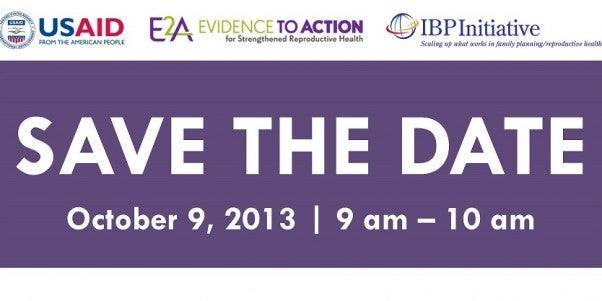 The Institute for Reproductive Health at Georgetown University (IRH), Evidence to Action (E2A) and the IBP Initiative invite you to participate in a webinar on October 9, 2013 from 9 am to 10 am entitled "Promising Practices for Scaling Up a Reproductive Health Innovation." This webinar is the first in a series from the new community of practice on systematic approaches for sustainable scale-up of best practices in family planning and reproductive health.
August 30, 2013 | 4:19 pm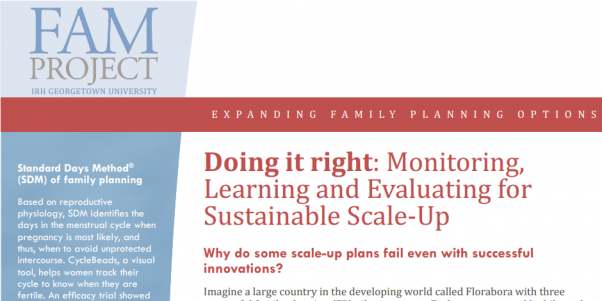 To facilitate the scale-up process and communicate key findings to partners and stakeholders, IRH developed a series of project briefs that summarize key research results, address common misconceptions related to fertility awareness-based methods (FAM), and illustrate unique advantages of integrating FAM into programs. This brief series is readily available through the IRH Resource Library, and many are also available in French and Spanish. You can also find them when you visit IRH's exhibit during conferences and meetings. The next time you are searching for answers about FAM, consider these briefs as key resources.