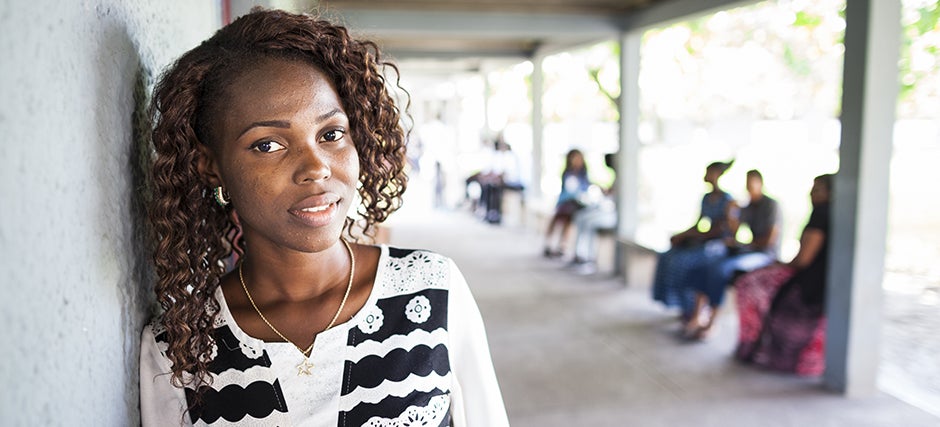 Enabling young women and men to live gender-equitable lives free of violence, coerced sex, and unintended pregnancy is a critical global challenge. 
Early pregnancy and child marriage are a reality for millions of young women worldwide, curtailing educational and vocational opportunities, leading to poor reproductive health and contributing to the intergenerational cycle of poverty. A focus on individual change is important but insufficient to meet this challenge. Young people's ability to forge healthy relationships is influenced by social norms enforced by their peers, families and communities.
Social norms shape behaviors related to sexual debut, intimate partner and sexual violence and early marriage, as well as access to education and the services and information they need to protect their health. Research has shown that investing in social norm change at the community as well as the individual level, while ensuring supportive policies and access to good quality services, can bring about significant improvements in reproductive health and well-being.
Passages project is a USAID-funded seven-year implementation research project that aims to address a broad range of social norms, at scale, to achieve sustained improvements in family planning, reproductive health, and gender-based violence. Passages seeks to build the evidence base and contribute to the capacity of the global community to strengthen normative environments that support reproductive health and well-being, especially among young people at life course transition points, including very young adolescents, newly married youth, and first-time parents. Passages capitalizes on these formative transition points to test, study, and scale up a suite of interventions in Burundi, Democratic Republic of Congo, Mali, Nepal, Niger, and Senegal, with technical assistance in more countries, that promote collective change and foster an enabling environment for healthy timing and spacing of pregnancies and family planning.
A consortium project that works with both pilot and established innovations, Passages: 
Pilots, replicates and scales up social norm interventions and applies implementation science principles to explain what makes norms-shifting interventions effective and sustainable at scale in real world contexts; 

Strengthens in-country capacity to plan, implement, monitor and evaluate the scale-up of effective norms-shifting pilot initiatives; and 

Distills and shares evidence and fosters dialogue on integration, measurement, and evaluation of norms-shifting interventions.
The community interventions being scaled-up and studied under the Passages project can be explored in depth below.
© Population Services International / Photo by: Benjamin Schilling